New look for Blackboard
On the 31st August, Blackboard will have a more modern look and feel. A more accessible, mobile-friendly left side navigation menu will replace the tabs at the top of every page, providing faster access to important information and giving more space for course content.
How to access your modules
You can access your modules in two ways:
On your Programme landing page you are able to access all your current or previous modules from the Modules area as before.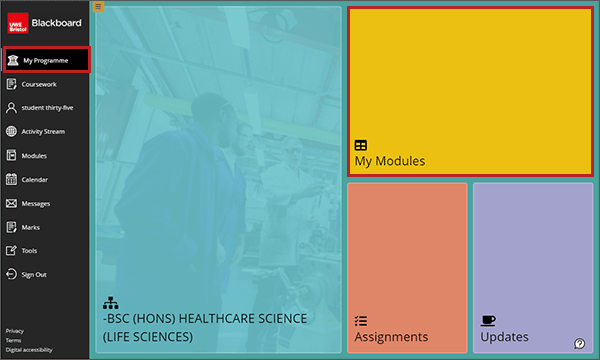 Alternatively, you can use the new Modules listing to access your modules.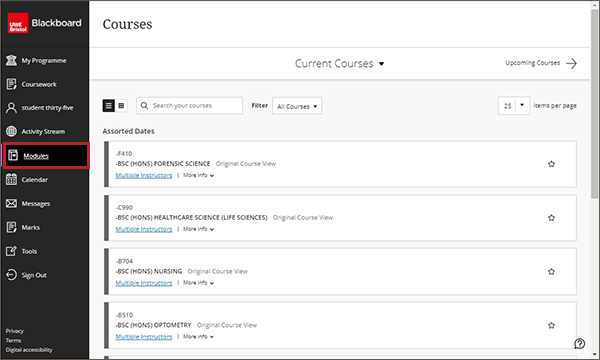 How to access the Coursework area
Coursework will be found in the left hand navigation. The functionality of the Coursework area remains the same i.e. to submit to an assignment in Blackboard, click on Coursework in the left hand navigation and then click on the assignment name to load the submission page. Make your submission as you would normally. Once you've made your submission, you must check the submission receipt on the Coursework area. Full guidance on making assignment submissions is available.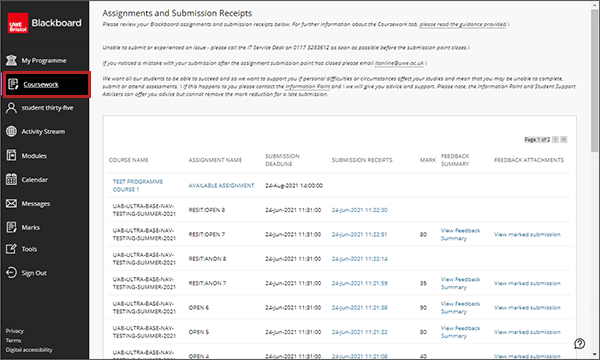 Alternatively, you can access the submission point from within the module itself - assignment submission points are usually in a content area called Assignments or Resit Materials.
What is the Activity Stream?
The Activity Stream provides notifications such as new content, due dates and announcements.